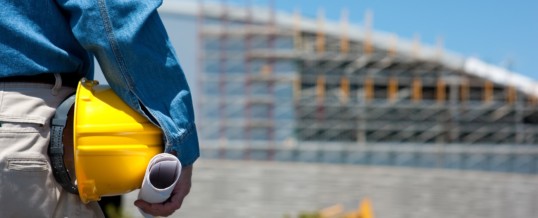 Change is coming to downtown Tampa's Channelside District, and locals were provided a glimpse of what they can expect from the area in the next few years. Once completed, the massive land development project is expected to significantly enhance the community's entertainment and business scenes.
A New Channelside for Tampa
Developer and Tampa Bay Lightning owner Jeff Vinik unveiled his vision for the redevelopment of the Channelside District last December. This grand plan, grounded by the plans of other visionaries before him, aims to make Tampa "the nation's next great waterfront city." Vinik sees the Channelside District turning into a highly sought-after area ideal for living, working, playing, and staying.
Vinik's vision involves connecting the area's existing assets, including Channelside, Amelie Arena, and the Convention Center, as part of the development worth a billion dollars. If all goes accordingly to plan, Channelside will soon encompass three million square feet of land area, hosting, among others, three new office and hotel towers, and a University of South Florida medical school and heart institute. Also in the plan are 500 new residential units and 5,000 parking spaces.
Reworking the Streets
To consolidate the development and connect the properties, Vinik proposed to rework the streets, including realignment and closure. This proposal was received positively by the locals and Tampa land use lawyer Mark Bentley. Mayor Bob Buckhorn has said that Vinik's plans of reworking the street grid only made sense, and that the massive facelift would need "a road network that allows flow through the project, that creates developable blocks, that has wide sidewalks and great pedestrian amenities".
Eminent domain and land use lawyer Mark Bentley, meanwhile, added that Vinik's plans will hopefully bring more foot traffic to the district. In an interview for ABC Action News, Bentley says, "I think it's great because without the street closure a lot of these larger scale developments, which we need down here, they wouldn't have the ability to actually construct them. All you could have is a series of smaller developments which would be really impractical."
Effects on the Locals
With these planned developments, Vinik sees the creation of around 6,700 jobs, and an addition of $35 million in annual tax revenues. His group also sees economic ripples from the project going through the entire region, including the city of Tampa and Hillsborough County. Channelside has moved a step closer to these promising prospects with the start of construction this year.
Sources:
New Channelside vision could change downtown street grid, ABC Action News
Jeff Vinik unveils plan for downtown Tampa, 10 News
Channelside Drive closure marks start of $1 billion redevelopment, The Tampa Tribune
Share