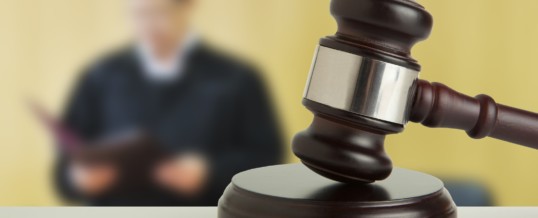 Having a house and a livelihood are two good things nobody should do without. When the state government, however, has other plans for the land your house is built on, posing a threat to your long-term abode, things could get a bit messy. With the government waving eminent domain as its privilege, residents who are at risk of being evicted require ample legal representation to present their case. Evan Axelbank of FOX13 in Tampa Bay said as much regarding a highway expansion project in the heart of Citrus County.
The Florida Panhandle is already a hubbub of transportation for the entire southeastern U.S. It already got around three interstates heading west all the way to the stateline with Alabama, and at least two crisscrossing the center of Florida. When your course is to seek just compensation from the localities at a time of potential displacement, enlisting the help of eminent domain attorneys, such as Mark Bentley, PA, will be an important move.
A lawyer may need to see the overall scope of a development plan to analyze how you will be affected by it. The highway expansion project was a plan to link the Suncoast Parkway's end point at U.S. 98 in Hernando County with Route 44 in Lecanto, Citrus County – a stretch of 13 miles. The work was originally marked to begin in 2008, but the fiscal crisis that year derailed its implementation until the plans were dusted off in March 2015.
The real problem was that while the project parallels U.S. 19 and C.R. 491, around 200 residents are in the proposed path of the highway, especially in Homosassa, where an interchange is to be built. The Florida Department of Transportation is already preparing eminent domain powers to have the residents vacate the property before yearend, with the target completion slated around 2019. The rationale was to ease traffic congestion in Tampa Bay and to properly address northward urban sprawl.
Land use attorneys possess adequate knowledge of the Florida Statutes' eminent domain and zoning powers to help affected property owners gain the rightful compensation due them. Under Florida Statute § 73.071, the overall compensation value is calculated by either the relocation expenses of the property owner, the appraisal value, or severance damages if only a part of the property is to be seized. As potential eviction/seizures can take place within the space of two months, rapid action is sought to renegotiate the final price or take to court as a last option.
Progress may come at a terrible price for those being asked to leave what has been their land for, possibly, generations. A lawyer skilled in eminent domain issues will help you have a fighting chance for your property.
Sources:
Suncoast Parkway plan would bulldoze homes, FOX13
Suncoast Parkway Frequently Asked Questions, FDOT
Suncoast Parkway project to begin soon in Citrus County?, Bay News 9
Share