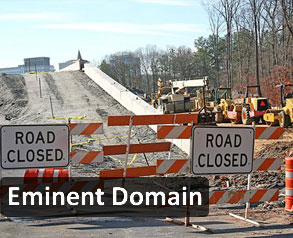 Eminent domain is the inherent power of the state to seize a citizen's private property, or rights in private property, without the owner's consent for government use or by delegation to third parties who will devote it to "public use."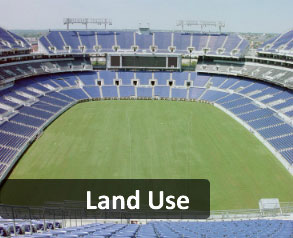 Land use law involves regulatory issues pertaining to or limiting the development of real property, such as comprehensive plans, zoning regulations, land development codes, and other similar restrictions.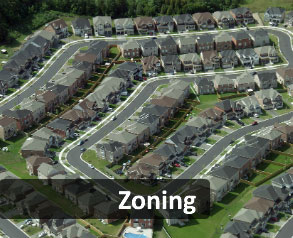 Zoning is used to prevent new development from interfering with existing residents or businesses and to preserve the "character" of a community and is commonly controlled by local governments, such as counties or municipalities.
Johnson Pope Partner Mark Bentley Receives APA Distinguished Service Award
TAMPA BAY NEWSWIRE — On April 5, 2017, the Florida Sun Coast Chapter of the American Planning Association awarded Mark Bentley, APA the 2017 Distinguished Service Award for his outstanding contributions to the planning profession and the support of professional development programs for members of the American Planning Association's Florida Chapter. This award recognizes a member's contribution to the development and mission of the American Planning Association in a substantial manner over a sustained period of time.
Mark is a partner in the Firm's Tampa office where he practices in the area of eminent domain, land use, governmental law and property rights. He is certified by The Florida Bar as an expert in City, County and Local Government Law, and has been a member of the American Institute of Certified Planners (AICP) of the APA since 1989.
Florida Eminent Domain & Land Use Law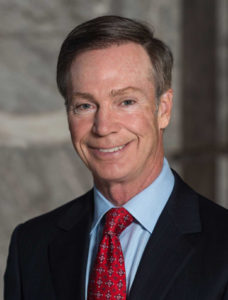 Mark Bentley, P.A. is a firm that is experienced in governmental law, land use, zoning and planning law, eminent domain, and the protection of property rights; and has a solid track record of providing innovative and prompt results for our clients.
The land use attorneys and eminent domain attorneys of our firm represent property and business owners in administrative proceedings before federal, state, and local agencies, involving wetland permitting, access management and billboard matters. The firm also handles land use litigation, including appeals to administrative agencies, circuit and appellate courts.
The firm's land use lawyers have substantial experience in obtaining approvals from local and state governments for landowners, homebuilders, commercial developers, including bar and restaurant owners. Also, the firm represents local governments in eminent domain and land use matters.
If you are seeking a Tampa eminent domain lawyer, you should know that Mark Bentley, P.A. firm has advised and represented numerous property owners and local governments around Florida concerning their eminent domain rights. Unlike many eminent domain law firms, our Tampa eminent domain attorney firm has extensive land use, environmental and administrative law expertise. That's important when dealing with regulatory issues that can affect property valuation, impacts to the remaining property, and the ultimate compensation received by the client, be it an owner, tenant, billboard company or business.
Why Hire Us?
Mr. Bentley has been recognized for his achievements in eminent domain and land use law by Florida Trend Magazine and was chosen as a 2015 Legal Elite. Locally, Mark has been recognized as one of Tampa Bay's Best Lawyers from 2010 – 2017, Super Lawyers (from  2008 to 2017) and by Tampa Bay Magazine (for 2017) as well as included in 2017 Tampa's Top Rated Lawyers, an achievement that exclusively recognizes "AV" rated attorneys.
Mark Bentley, P.A., has been selected as one of the Best Law Firms in the U.S. for 2014 and 2015 by U.S. News and World Report. In addition to his eminent domain and land use expertise, Mark has been generally recognized as one of the leading national authorities in the area of noise regulations, where he represents both the regulated community, as well as local and state governments.
Mark Bentley and his staff will stay in close communication with you, keeping an eye on the "big picture" of your legal matter while pursuing the best possible resolution.
In handling your case, Mark Bentley, P.A. will employ the top experts in their respective fields to assist you in achieving the results that you are seeking — and if your matter relates to an eminent domain case, obtaining the maximum compensation that you are entitled to under the law.
Additional Practice Areas
Our firm also focuses its practice in areas such as comprehensive planning, noise regulation, outdoor advertising, and historic preservation, to name a few.
We also assist purchasers and sellers, as well as lenders in performing due diligence investigations concerning real property transactions.
For a complete list and descriptions of our firm's practice areas, visit the links above or browse the "Practice Areas" section in the top navigation bar.
We service areas within Tampa Bay Area including: St. Petersburg, Hillsborough, Pasco, Polk, Citrus, Pinellas, Hernando, Sumter, Manatee-Sarasota, Florida's Central and West Coast Counties. To find out more, get in touch by visiting our contact page and filling out the form or call us at (813) 225-2500.